Peggy's work is phenomenal!
After seeing her work on various wedding websites and social media, I reached out to her to book her for our elopement in Tuscany. She captured all our moments beautifully. I can say that our day was magical because of all the work that Peggy did. We are so happy and grateful to have worked with her!
MARIAH & AJAKARI FROM CALIFORNIA
A romantic elopement in Ravello at Villa Cimbrone
Amalfi Coast wedding photographer
Villa Cimbrone is the type of place that you can't forget. The first time that I've been lucky to see it, I thought that it's really the perfect place for an elopement/intimate wedding. There's absolutely everything you could dream from Italy… and more!
About the Villa: « Sitting high atop a promontory that offers stunning views of the Mediterranean and the dramatic coastline below, the Villa Cimbrone is the crown laurel of Ravello. Its origins date back to the 11th century, but the villa and the gardens were extensively renovated by a British nobleman, Lord Grimthorpe, in the early 20th century. The villa's belvedere, Terrazza dell'Infinito (Terrace of Infinity), is lined by a series of marble busts that on clear days sparkle against the bluesky above and the azure waters of the Mediterranean below. The main walkway, Viale dell'Immenso (Ally of Immensity), features a pergola, best seen in the summer when the white and blue wisteria are in full bloom. The gardens themselves are adorned with temples, statuary, and other recreations that give it a distinctly classical feel. With its expansive gardens and dramatic views, the villa is a popular place for weddings, honeymoons, and receptions. The villa is also a private 5-star hotel. » (from ravello.com)
Well guys, this is seriously an incredible venue for a destination wedding/photoshoot. I love that there are many options for ceremony and dinner, in the gorgeous garden, on the unforgettable terrace. If you travel in the area, don't miss it, you can also just visit the gardens and enjoy the stunning view.
What do you think to elope/get married at Villa Cimbrone?
Venue Villa Cimbrone
Flowers Malafrontefiori
Currently booking weddings and elopements for 2022 & also 2023 as I've received many requests. I work on a first come first served basis so if you are interested by a date, drop me a line to check my agenda.
Merci 🤍
Eloping is for free people! Free to make different choices to celebrate their life, build an other piece of the story. Today for tomorrow.
An elopement is always an adventure. All is about creating unique, personal and unforgettable memories together. The way you are. Telling so much about your own story. Leave the stress of a big wedding at home and enjoy a very special day, just the two of you… and a view. Email me for more info my elopement photography packages 🌿
For informations on wedding coverage, elopement, honeymoon and pre-wedding, send me an email : Ciao Peggy  
Can't wait to hear about your story!
Elopement Tuscany photographer Florence wedding photographer – italy destination wedding photographer
Thank you for considering me to tell your story! You can ask for an estimate or any informations about intimate wedding, elopement or engagement through this form or sending an email at Ciao Peggy
NATURAL PHOTOGRAPHY FOR TIMELESS MEMORIES
Peggy Picot – Maison Pestea
Wedding & elopement photographer in France & Italy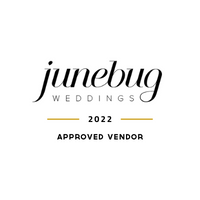 My work has been featured
on many blogs in the US, UK, France and Italy as Rock n' Roll Bride, Elle, Love my dress, One Fab Day, JuneBug Weddings, Style Me Pretty, Handhweddings, The Wedding Chicks, Glamour & Grace, Fly Away Bride, French Wedding Style, Fearless Photographers, Wedding Wonderland, Mrs2be, Un Beau Jour, La mariée aux pieds nus, La Fiancée du Panda, LGBTweddings, Le Frufrù, La mariée en colère, The Bride Next Door etc. and paper magazines as Sposa Moderna, Belle Bridal magazine, Sposabella, Vogue Sposa, Confetti, Marions-nous, Galway Now, Destination Wedding & Honeymoon Mag…